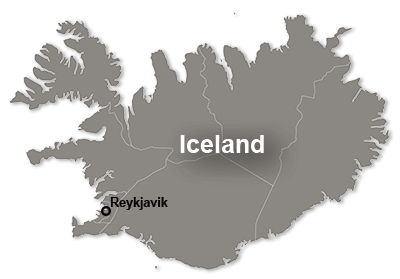 Iceland, the land of fire and ice, is a country that offers a unique and unforgettable experience for tourists. With its breathtaking natural wonders, vibrant culture, and friendly locals, Iceland is a must-visit destination for any traveler seeking adventure.
One of the most famous attractions in Iceland is the Blue Lagoon. This geothermal spa is located in a lava field and is known for its milky blue waters. It's a perfect spot for relaxing and rejuvenating after a day of exploring.
Another must-see location is the Golden Circle, a popular tourist route that takes visitors to three stunning locations: the Geysir Geothermal Area, Gullfoss waterfall, and Thingvellir National Park. The Geysir Geothermal Area is home to the famous Strokkur geyser, which erupts every few minutes. Gullfoss waterfall is a powerful sight, with water cascading down two tiers into a rugged canyon. Thingvellir National Park is a UNESCO World Heritage site and is known for its geological and historical significance.
Iceland is also home to some of the world's most impressive glaciers, including Vatnajökull, the largest glacier in Europe. Visitors can take glacier hikes or ice cave tours to experience the beauty of these natural wonders up close.
For those seeking a unique cultural experience, Reykjavik, Iceland's capital city, is the place to be. With its colorful buildings, lively music scene, and world-renowned restaurants, Reykjavik is a vibrant and exciting destination. Visitors can also take a dip in one of the many public swimming pools, a popular activity among locals.
In conclusion, Iceland is a country that has something for everyone. Whether you're seeking natural wonders, cultural experiences, or simply a relaxing vacation, Iceland is the perfect destination. With its stunning landscapes, welcoming people, and endless opportunities for adventure, Iceland is a place you won't soon forget.