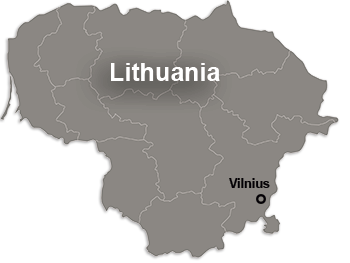 Lithuania is a country, situated at the geographical centre of Europe, washed by the Baltic Sea, covered with dense forests and meandering rivers and lakes, respectful of its traditions, proud of the Lithuanian language, nurturing its UNESCO world heritage sites, and open to innovations.
Combining cultures of east and west, Lithuania is a fascinating destination for every traveller.
Vilnius, the capital, holds a wealth of architectural styles in its churches and towers, fortifications, and secluded medieval courtyards, and the narrow streets provide an eclectic mix of Gothic, Renaissance and Classical styles, though Baroque is dominant.