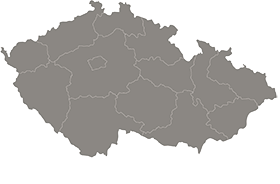 The Czech Republic, located in the heart of Europe, is a popular destination for tourists. With its rich history and vibrant culture, there's something for everyone in this country.
Prague, the capital of the Czech Republic, is a must-visit destination. Its stunning architecture, including the iconic Charles Bridge and the Prague Castle, make it one of the most beautiful cities in Europe. In addition to its historical sites, Prague also has a thriving arts scene and a lively nightlife.
Beyond Prague, the Czech Republic has much more to offer. Český Krumlov, a UNESCO World Heritage Site, is a charming town in the south of the country with a well-preserved medieval center. The town of Karlovy Vary is known for its thermal springs and is a popular spa destination.
If you're a nature lover, the Bohemian Paradise region is a must-visit. This area, located in the north of the country, is home to stunning rock formations, deep forests, and picturesque villages.
The Czech Republic is also famous for its beer, and there's no better place to enjoy it than in a traditional Czech pub. In addition to beer, Czech cuisine includes hearty dishes such as goulash and dumplings.
Conclusion:
Overall, the Czech Republic offers a unique and unforgettable experience for tourists. The Czech Republic caters to all interests, from history to beer and food. So why not plan your visit today and discover all that this beautiful country has to offer?