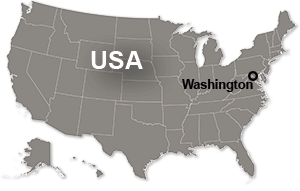 The Statue of Liberty, the Empire State, the Hollywood sign, the neon of Las Vegas, the Golden Gate and the White House have been global icons for a long time, and are known to everyone, even those who have never visited the United States of America.
The most refreshing American expeditions are often those that span more than one region. You don't, however, need to cross the entire continent from coast to coast to appreciate its incredible diversity; it would take a long time to see the whole country, and the more time you spend simply traveling, the less time you will have to savor the pleasures you are sure to get from visiting specific locations.
Beyond the 48 states, Alaska is a winter wonderland of towering mountains and icy spiers, with few roads and people, but plenty to offer anyone with a taste for the outdoors and the unexpected.
Hawaii is the country's vacation paradise, a handful of splendid islands in the central Pacific with remote jungle settings and roaring volcanoes.
As the third-largest country in the world, it's hard to find a more varied landscape than the United States of America. From the glaciers of Alaska to the deserts of Arizona, the sun-soaked beaches of California, Florida and Hawaii, to the majestic Rocky Mountains, travel in the USA is nothing short of spectacular.