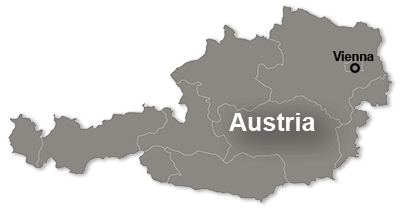 Austria, a breathtakingly beautiful country nestled in the heart of Europe, offers visitors a wide array of unforgettable experiences. From its stunning Alpine landscapes to its vibrant cities, Austria captivates travelers with its unique blend of natural beauty and rich cultural heritage.
Begin your Austrian adventure in Vienna, the nation's enchanting capital. Here, you can explore magnificent palaces, such as Schönbrunn and Belvedere, and marvel at the city's splendid architecture. Furthermore, Vienna is renowned for its thriving arts scene, including the world-famous Vienna State Opera and numerous museums.
Next, head to Salzburg, the birthplace of Mozart and the setting for the beloved film, "The Sound of Music." Stroll through the city's charming Old Town, a UNESCO World Heritage site, and visit iconic landmarks like Hohensalzburg Fortress and Mirabell Palace.
For nature enthusiasts, Austria's picturesque countryside is a must-see. Embark on scenic hikes in the Austrian Alps or visit the pristine alpine lakes, such as Lake Wolfgang or Lake Hallstatt, for a day of relaxation and water-based activities. Additionally, the breathtaking Grossglockner High Alpine Road offers panoramic views of the country's majestic mountain landscapes.
In winter, Austria transforms into a winter sports paradise, boasting world-class ski resorts like Kitzbühel, St. Anton, and Ischgl. Whether you're a seasoned skier or a novice snowboarder, you'll find slopes for all skill levels.
Foodies will also be delighted, as Austrian cuisine features an array of mouthwatering dishes like Wiener Schnitzel, Apfelstrudel, and Sachertorte. Don't forget to sample local wines and beers at traditional Austrian taverns, known as Heurigen and Gasthäuser, respectively.
Austria hosts various cultural events and festivals annually, including the Salzburg Festival, Vienna's Christmas markets, and Lake Constance's Bregenz Festival. Consequently, there's always something exciting happening, no matter when you visit.
In summary:
Austria promises an unforgettable experience for every traveler, with its awe-inspiring landscapes, vibrant cities, and rich cultural offerings. Don't miss the chance to explore this captivating country and create memories that will last a lifetime.