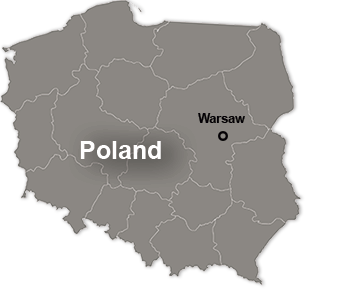 Contemporary Poland is a hidden gem in the EU, with so much to offer visitors seeking a budget-friendly destination. The capital, Warsaw, is the perfect starting point for any trip, with its beautiful Old Town district rebuilt brick by brick after WWII. This remarkable feat is a testament to the Polish people's resilience and determination.
From Warsaw, many travellers make the four-hour train journey to Poland's cultural capital, Krakow. This cosmopolitan city is bursting with history and boasts a well-preserved medieval centre. Visitors can explore the famous Wawel Hill, where the Royal Palace and the Gothic Wawel Cathedral are located. Krakow is also home to numerous cultural sites and museums, including the Rynek Underground Museum and the Schindler Factory Museum.
But Poland offers more than just stunning cities. The country is blessed with abundant natural beauty, with forests, lakes, and mountains waiting to be explored. The Tatra Mountains in the south are a popular destination for hikers and nature lovers, offering stunning vistas and challenging trails.
And let's not forget the delicious Polish cuisine. From pierogi and kielbasa to traditional soups and stews, Poland offers a range of hearty and delicious dishes. And the best part? The food is incredibly affordable, making Poland a budget-travel paradise.
Poland is also home to numerous UNESCO World Heritage Sites, including the historic salt mines of Wieliczka and the Białowieża Forest, one of the last remaining primeval forests in Europe.
In summary, Poland has something for everyone, from its rich history and cultural sites to its natural beauty and delicious cuisine. With its affordability and underrated status, Poland is a must-visit destination for any budget-conscious traveller.