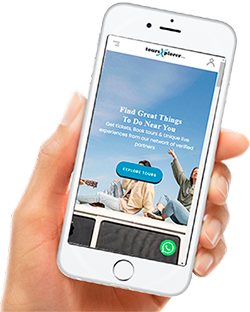 We believe in the potential of our customers.
We are convinced of the advantages of the 'Win/Win' system.
For this reason, we have developed a system that allows all our customers to earn some extra money from the gigantic tourism industry.
Use the power of social networks and the potential of your smartphone, tablet or PC to promote our website or just the links that interest you.
You will be able to work wherever you are, anywhere on the planet and at any time.
Create a back office automatically to track all your work and earnings (free of charge) and start seeing results.
The rest is up to us!