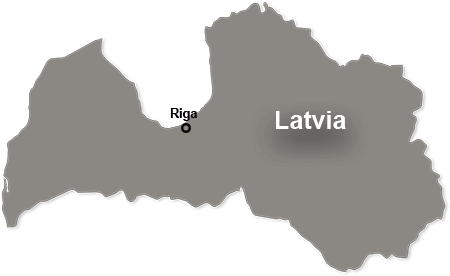 Latvia is a Baltic state in Northern Europe.
Latvia is a famous ancient trading point. The famous route from the Vikings to the Greeks' mentioned in ancient chronicles stretched from Scandinavia through Latvian territory along the river Daugava to the Kievan Rus and Byzantine Empire.
Latvia is beaches in Jurmala, a castle in Ventspils and fairytales forests in the national parks of Kemeri and Gauja. Explore the Rundāle Palace in Pilsrundale and the museum of Mark Rothko in the town of Daugavpils – he was one of the leaders of abstract expressionism. But the capital Riga is the ultimate charmer with a display of Art Nouveau at its best. The medieval Old Town is filled with theatrical buildings, beer gardens and hipster cafes to explore. The Latvian Ethnographic Open-Air Museum is another of the highlights, showcasing local crafts, food, and music.