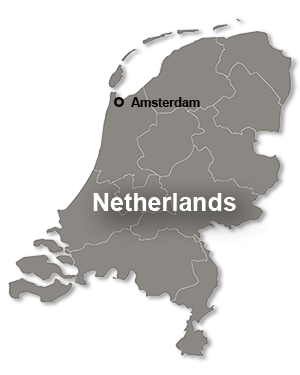 Discover the Netherlands, a captivating country known for its picturesque landscapes, historic cities, and vibrant culture. Amsterdam, the capital, charms visitors with its iconic canals, world-class museums, and charming neighborhoods. Explore the windmill-dotted countryside, where tulip fields burst with vibrant colors in spring.
Visit The Hague, home to the Dutch government and renowned art galleries. Rotterdam impresses with its modern architecture and bustling port. Delight in the traditional charm of Delft, famous for its blue pottery. Experience the serene beauty of the countryside in Giethoorn's enchanting waterways.
The Netherlands offers a wealth of cultural attractions, from Van Gogh Museum to Anne Frank House. Immerse yourself in Dutch traditions, such as cycling along scenic paths or enjoying cheese markets. Indulge in local delicacies like stroopwafels and herring. Whether you seek history, art, nature, or vibrant city life, the Netherlands has it all. Explore its charming towns, embrace its rich heritage, and create unforgettable memories in this remarkable European destination.