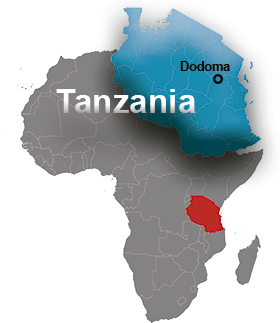 Tanzania hypnotizes with its pristine, wildest beauty. The last sanctuary of the wildlife of such magnitude in the world, Tanzania is a perfect spot for your vacation.
Best Time to Visit Tanzania
The best wildlife viewing months in Tanzania are during the dry season from late June to October.
The best chance of seeing the wildebeest migration in the Serengeti is during June and July and the time to see the wildebeest calving is late January to February.
The Southern and Western Circuit Parks are best visited during the dry-season (June to October), unlike the more popular Northern Circuit Parks that can be visited year-round.
Tarangire is the only exception, since its wildlife viewing is considerably better in the dry-season as well.