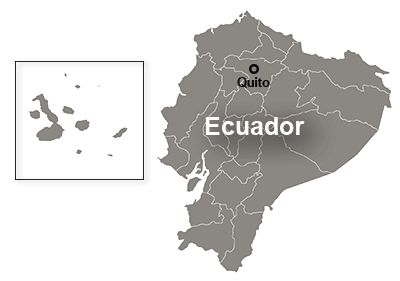 Ecuador is nestled between Colombia and Peru on the Pacific side of South America. Traveling around Ecuador is a beautiful experience. The food is incredible, there are lots of mountains, and the people very hospitable.
The Galapagos Islands are the main attraction in the country with most people just jumping from Quito to the islands to revel in the amazing wildlife-spotting opportunities.
But there is much more to Ecuador than the Galapagos.
Adventure lovers will be keen to explore the Ecuadorian Amazon or to climb one of the country's many volcanoes, including the world-famous Cotopaxi Mountain.
The country has a wide climatic variety, since its geographical location (equatorial zone), its orography (the presence of the Andes), the influence of the Amazon rainforest, and the Pacific Ocean give it many modifications and altitude levels with their own characteristics.