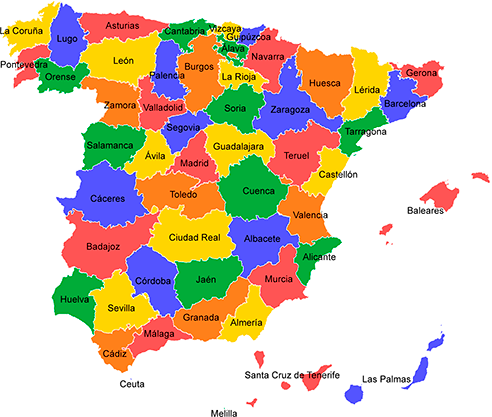 Spain is a diverse and vibrant country located in southwestern Europe. With its rich history, stunning architecture, and beautiful landscapes, it is a popular destination for tourists from all over the world.
One of the most famous cities in Spain is Barcelona. It is known for its unique architecture, including the works of Antoni Gaudi, such as the famous Sagrada Familia. Barcelona also has a lively atmosphere, with bustling markets, delicious food, and a thriving nightlife.
Madrid, the capital of Spain, is another popular destination. World-class museums, like the Prado and Reina Sofia, showcase Spain's rich artistic heritage. Madrid also boasts beautiful parks, such as Retiro Park, where visitors can relax and enjoy the outdoors.
For those looking to soak up the sun, Spain has many beautiful beaches, including those in the Costa del Sol and the Balearic Islands. The beaches offer a variety of activities, such as swimming, surfing, and sailing, and are perfect for both relaxation and adventure.
Spain is also known for its delicious cuisine, which varies depending on the region. Some of the most popular dishes include paella, tapas, and churros. Visitors can also enjoy delicious wines and sangria, which are often paired with the local cuisine.
In addition to its beautiful cities and beaches, Spain has many picturesque small towns and villages, such as Ronda and Toledo, that offer a glimpse into the country's rich history and traditions.
Overall, Spain is a country full of culture, beauty, and adventure. Spain offers something for all: exploring cities, relaxing on beaches, or trying delicious cuisine. There is a wide range of activities and experiences that can be enjoyed by all.