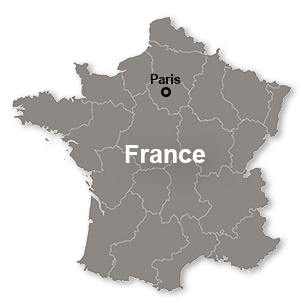 France today is one of the most modern countries in the world and is a leader among European nations.
France has been the world's most popular tourist destination for quite some time.
France is one of the most geographically diverse countries in Europe, containing areas as different from each other as urban chic Paris, the sunny French Riviera, long Atlantic beaches, the winter sports resorts of the French Alps, the castles of the Loire Valley, rugged Celtic Brittany and the historian's dream that is Normandy.
As the French have a real taste for art, the country has numerous art galleries and museums. Several of them are widely considered to be among the finest museums in the world of art, art-history, and culture.