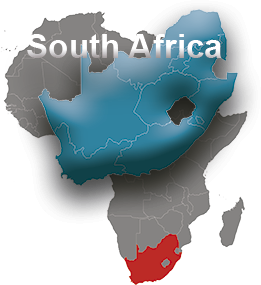 South Africa is a country like no other. It is the ideal destination for those seeking a unique sensory/spiritual reawakening, a place that leaves its visitors feeling inspired, enriched and rejuvenated.
Every day in scenic South Africa ends with a horizon to look out on. No matter which province you're in, you're always right around corner from something breathtaking…
The heritage of this southern African nation is one of the other unique features that makes it such a hotbed of tourist attractions. With over ten official languages encompassing everything from Zulu to Xhosa to Afrikaans and English, South Africa is a blend of attractive cultural diversity.
Visit the country today, and you'll have the chance to indulge in local cultures. You will also understand why it is called the rainbow nation.
Best time to visit
Summer days (December to February) can get very hot, and winter (June to August) can be cold, especially at night and especially when it snows.
Any time between these two extremes is ideal, unless all you're intent on doing is building snowmen and sitting in front of a roaring fire drinking hot toddies…