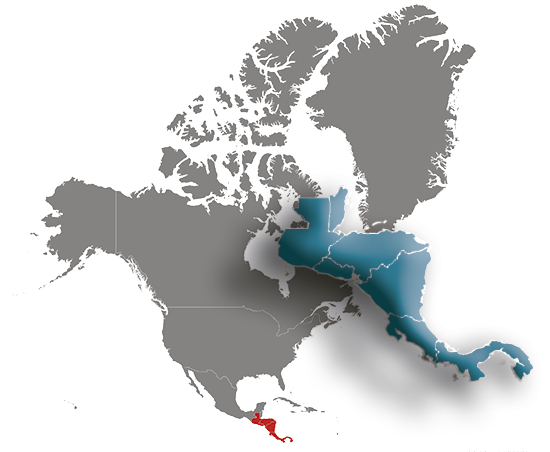 Central America is the southern portion of the continent of North America.
Central America is a wonderful natural bridge that connects North America with South America and is made up of 7 countries: Belize, Honduras, Guatemala, Nicaragua, El Salvador, Costa Rica and Panamá.
This isthmus emerged from the seas millions of years ago to become a genuine tropical sanctuary, surrounded by the Pacific Ocean and the Caribbean Sea.
It is home to 12% of the planet's biodiversity, and is the second most important bird watching area in the western hemisphere, and is part of the second largest coral reef in the world.
Central America is a beautiful, exotic, colorful hodgepodge of adventure tourism, pre-Columbian civilizations and colonial remnants.