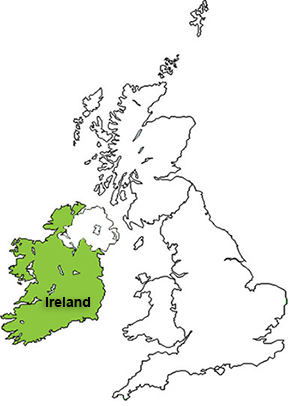 Ireland, also known as the Emerald Isle due to its lush green landscape, has attracted visitors for centuries.
With its friendly people, rugged coastlines, and troubled but fascinating history, this tiny island has something for everyone.
Ireland, despite its small size and location in Western Europe, has a diverse landscape and terrain, as well as a rich cultural heritage.
The Atlantic Ocean has carved out dramatic coastlines, leaving endless unspoiled beaches and rocky peninsulas. Meanwhile, the inland offers rolling green pastures, peat bogs, and quiet lakes. All over the country, you'll find forts, megalithic tombs, castles, and stone villages.
What Makes Ireland a Great Place to Visit?
Here are some of the reasons why so many people want to go to Ireland or have it on their bucket list.
– Ireland has many beautiful landscapes to explore and amazing places to see.
– Ireland offers many opportunities for outdoor adventures.
– In Ireland, you can rent a castle 🙂
– Ireland has a turbulent yet fascinating history.
– Some of the best road trips and most scenic drives in the world are in Ireland.
– Some of the oldest pubs in the world can be found in Ireland.