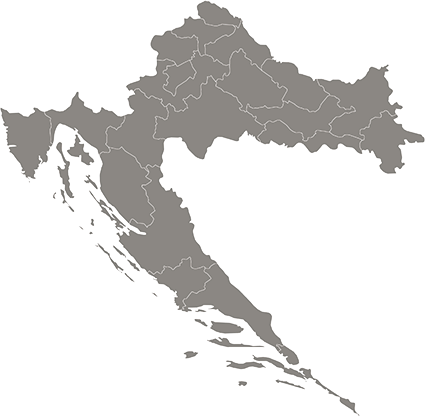 Croatia is a Mediterranean country located in Southeast Europe, known for its stunning coastline, beautiful beaches, and crystal-clear waters. With over a thousand islands, Croatia is a paradise for sailing enthusiasts, while its numerous national parks offer breathtaking views and opportunities for hiking and exploring the great outdoors.
The country's rich history is evident in its numerous UNESCO World Heritage Sites, such as the Old Town of Dubrovnik, the Diocletian's Palace in Split, and the historic city of Trogir. Visitors can also explore Croatia's many charming towns and villages, each with their unique culture, traditions, and cuisine.
Foodies will be delighted with Croatia's culinary offerings, which include fresh seafood, locally grown produce, and world-renowned wines. The country's wine regions, such as Istria and Dalmatia, offer wine tastings and vineyard tours, allowing visitors to sample some of the finest wines in the world.
In addition to its natural and cultural attractions, Croatia also offers a vibrant nightlife scene, particularly in cities like Zagreb, Split, and Hvar. Visitors can enjoy a variety of entertainment options, from live music and cultural events to trendy bars and nightclubs.
Finally, Croatia is an ideal destination for those looking for relaxation and rejuvenation. With numerous wellness centers and thermal spas, visitors can enjoy a range of treatments, from massages and facials to mud baths and hydrotherapy.
In summary, Croatia is a diverse and beautiful country that offers something for everyone, from stunning natural landscapes to rich cultural heritage, delicious cuisine, and vibrant nightlife.