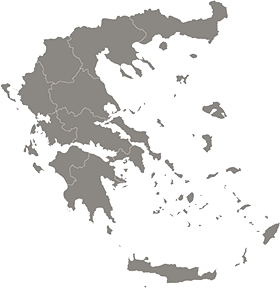 Greece is a country steeped in history, with a rich cultural heritage that spans thousands of years. Its ancient ruins, such as the Acropolis in Athens and the Palace of Knossos in Crete, offer visitors a glimpse into the past.
Greece's stunning beaches, crystal-clear waters, and picturesque islands are well-known in addition to its history. From the iconic white-washed buildings of Santorini to the bustling streets of Mykonos, Greece's islands offer a unique and unforgettable experience.
Locals and visitors alike enjoy Greece's renowned cuisine, including moussaka, souvlaki, and feta cheese. The country's olive oil, honey, and wine are also famous for their unique flavors and high quality.
Greece offers outdoor activities like hiking, rock climbing, windsurfing, and kiteboarding for adventure seekers. The country's rugged landscapes and crystal-clear waters provide the perfect backdrop for these activities.
Greece is also a popular destination for those seeking relaxation, with its many spa resorts and beautiful beaches. The country's hot springs and therapeutic mud baths are also a popular attraction, providing visitors with a unique and rejuvenating experience.
Finally, Greece is a country of great natural beauty, with its rugged mountains, lush forests, and stunning coastline. Explore country's natural wonders by hiking, boating, or relaxing on its beautiful beaches.
In conclusion, Greece is a destination that has something for everyone, from its rich history and culture to its stunning beaches and delicious cuisine. It is a must-visit destination for anyone traveling to Europe.