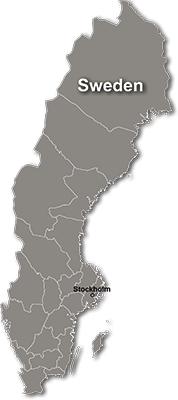 For tourists, Sweden is a country rich in opportunities; from the Arctic beauty of the North with its midnight sun, to the castles of the southernmost province Skåne with its more continental flavor.
Visitors to Northern Sweden can experience the frozen thrills of the Ice Hotel in Jukkasjärvi, dog sledging, ice fishing, snowmobiling and more. Further South, visitors can enjoy the 1,680 miles of coastline with tens of thousands of islands to explore, or a trip back in time on a cruise on the Göta Canal aboard a vintage steamboat.
The best time to visit Sweden is summer. Most tourists come to Sweden in July and August.
The most popular place in Sweden is the Stockholm. "Västra Götaland", "Dalarna" and "Scone" (Skåne) are also popular by tourists regions of Sweden.