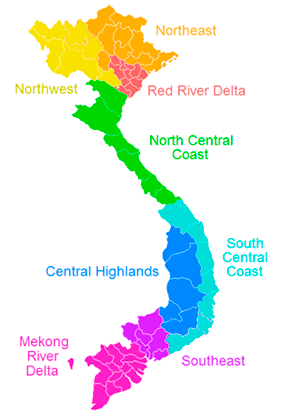 In Vietnam you'll find a country bursting with energy and forward motion. You'll feel it in the hum and activity on the streets. You'll see it in the way Vietnamese welcome you to their homes, invite you to taste their food, and proudly show you their rich culture. You'll sense it in the options and opportunities all around.
The two main cities in Vietnam are both wonderful tourist destinations. Hanoi, the capital city, is a picturesque urban setting with layer upon layer of history built into its infrastructure. The French Quarter, for example, is a charming if not important reminder of its not-so-distant colonial past.
Further south, Ho Chi Minh City, formerly known as Saigon, is a bustling and modern metropolis that is the perfect destination for big-city lovers.
If anyone prefers to stay out of the madness of a big city, Vietnam is packed with smaller locations that are well worth a visit. The list starts with Ha Long Bay and includes places like Hoi An, Phu Quoc, Danang, Hue, and many more.